26-28 June 2018
Uppsala, Sweden
Organised by the European Technical Centre (ETC)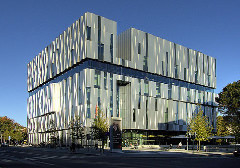 Other meetings
RPM and Regulatory Body Meetings on June 25 (free of charge)
Please contact the relevant contact-person for more information and registration.

Radiation Protection Managers Meeting
Contact-person: 
Staffan HENNIGOR, Forsmark NPP - Email: sig@forsmark.vattenfall.se

Regulatory Body Representatives Meeting
Contact-persons: 
Grant INGHAM, ONR – grant.ingham@onr.gov.uk
Petra HANSSON, SSM – Petra.Hansson@ssm.se
Technical visit to Forsmark NPP on June 29 (free of charge)
Number of participants limited to 45 persons. 
> Provisional ProgrammeNew! 
> Registration Form (online registration)    Registration Deadline: 15 June 2018
    (in case of problem with online registration, please contact us at the following address: isoe@cepn.asso.fr)
> Booth Request Form (online registration)   Registration closed

> Proposal of HotelsNew! 
Contact: Lucie D'ASCENZO

8-10 January 2018
Fort Lauderdale, USA
Organised by the North-American Technical Centre (NATC)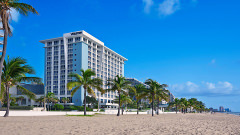 Other meetings:
PEP Course on January 7 (preliminary agenda)
Implementation Workshop on January 11
(for Efficiency Bulletin 17-01, Portable RP Technician Qualification Program
for US RPMs and Training Managers or their designee)
Region III RPM Meeting on January 12 (free of charge)
> First Announcement & Call for Papers
Contacts: Amy MOELLER or David Miller
25-27 October 2017
Kyoto, Japan
Organised by the Asian Technical Centre (ATC) and Nuclear Safety Research Association (NSRA)
Two site visits are scheduled: Takahama NPP on October 26, 2017, and Nuclear Power Training Center Ltd. and Mihama Nuclear Emergency Support Center on October 27, 2017.
Language: Japanese and Korean (Japanese/Korean consecutive interpretation will be provided for participants)

No registration fee is charged.
- Benchmarking Announcement 
- Benchmarking Program 
- Registration form
Contacts: Tomoyuki Nomura / Yoriko Shinya