The Information System on Occupational Exposure (ISOE) was created in 1992 to provide a forum for radiological protection professionals from nuclear electricity licensees and national regulatory authorities worldwide to discuss, promote and co‑ordinate international co-operative undertakings for the radiological protection of workers at nuclear power plants.
The objective of the ISOE is to improve the management of occupational exposure at nuclear power plants by exchanging broad and regularly updated information, data and experience on methods to optimise occupational radiological protection.
ISOE is jointly sponsored by the OECD Nuclear Energy Agency (NEA) and the International Atomic Energy Agency (IAEA).
Download the pdf ISOE Brochure (347 KB)
A general presentation of the ISOE System is available to be used by the members to present and promote ISOE Programme.
Download the pdf ISOE General Presentation (3.09 MB)
ISOE Members
Membership in ISOE includes representatives from nuclear electricity licensees and national regulatory authorities.
As of April 2021, there are 76 nuclear licensees in 31 countries, as well as 27 regulatory authorities of 25 countries participating to the system.
ISOE Database
The ISOE database itself includes occupational exposure information for about 400 operating units and 80 shutdown units or in some stage of decommissioning in 29 countries, covering about 85% of the world's operating commercial power reactors.
ISOE Operating Rules
ISOE Structure
ISOE operates in a decentralised manner. A Management Board of representatives from all participating countries, supported by the joint NEA and IAEA Secretariat, provides overall direction.
Four ISOE Technical Centres (Europe, North America, Asia and IAEA) manage the programme's day-to-day technical operations, serving as contact point for the transfer of information from and to participants.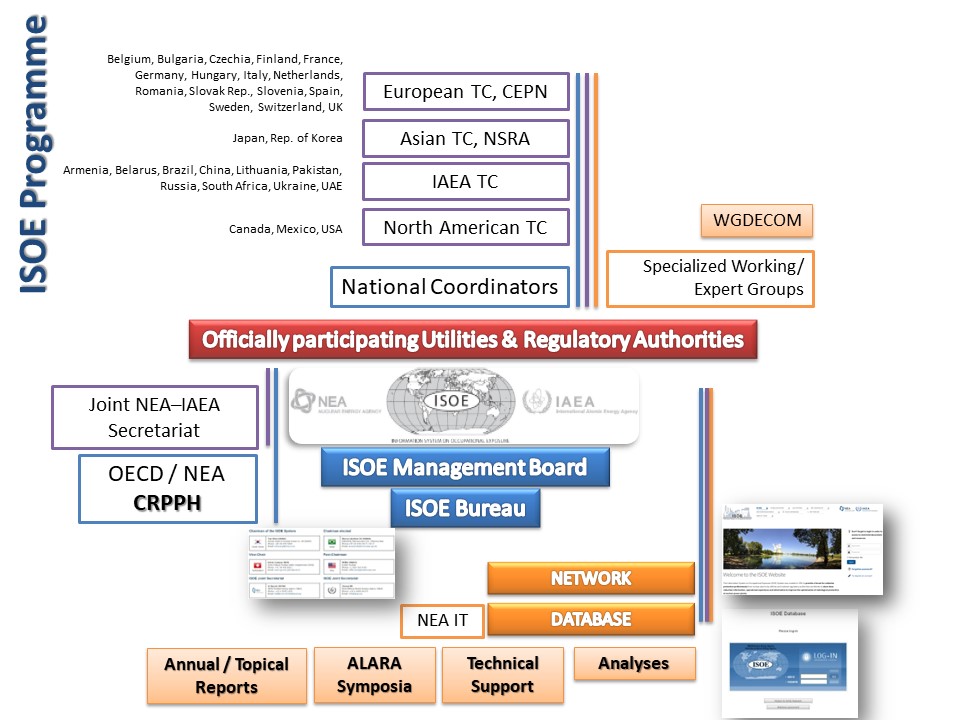 ISOE Products and benefits
ISOE is the world's most comprehensive source of experience and information for occupational exposure management at nuclear power plants, and offers its members a variety of resources for occupational exposure management.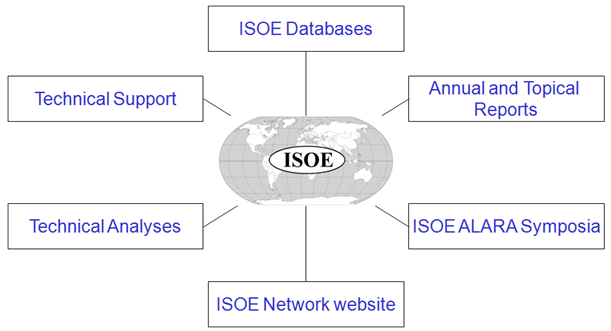 ISOE Bureau, as of June 1st, 2021
Chairman of the ISOE System
Bradley R. BOYER
Watts Bar NPP
Phone: +1
Email: brboyer@tva.gov
Chairman elected
Chuan WANG
Nuclear Power Operations Research Institute
Phone: +86 13967320726
Email: wchuan01@cnnp.com.cn